NAPAC Provides Experienced Bathroom Remodeling Contractors for Homeowners throughout the United States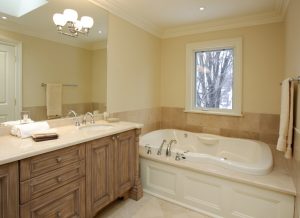 Finding a reputable bathroom remodeling contractor doesn't have to feel like a shot in the dark – just turn to NAPAC, the most trusted name in home improvement for homeowners throughout the country. NAPAC, which stands for the National Association of Professionally Accredited Contractors, is an organization committed to helping homeowners find well-qualified contractors for their remodeling projects. We do this because choosing a contractor for a home improvement project is a critical decision for your home and your family. Choose wrong, and you could end up living with a faulty product for years and years. But choose a contractor from NAPAC's list of members and you are assured a top-notch installation and outstanding, long-lasting products that boost the comfort, functionality, and beauty of your home.
Our certified contractors complete many different bathroom remodeling projects for homeowners throughout the United States, including the installation of:
Bathtub liners
Shower liners
Our remodelers can even complete a tub-to-shower conversion in your home. This bathroom remodeling project involves removing your current bathtub and adding a brand-new, luxurious, walk-in shower in its place. This type of conversion is great for homeowners who no longer have a need for their tub and simply want an easier way to take a shower.
Another reason to turn to NAPAC for a bathroom remodeling contractor is that we require all of our remodelers to provide labor and material warranties. On top of that, NAPAC also provides a "Performance" guarantee, as well as an "Assurance of Lowest Price" guarantee. This guarantee states that if you find a contractor that offers the same quality materials and labor with the same guarantees within 30 days of purchase, they will refund the difference – plus $1,000.
Contact NAPAC today to speak to a representative about the bathroom remodeling contractors we work with. We'll be glad to put you in touch with a contractor in your area who can provide you with an accurate, comprehensive quote.