For Elite Remodeling Contractors You Can Trust for Replacement Windows, Siding, Bathroom Remodeling & More, Turn to the Team at NAPAC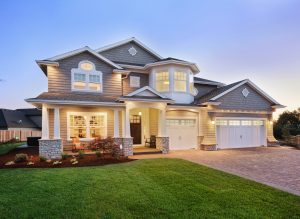 NAPAC, which stands for the National Association of Professionally Accredited Contractors, can help you find an experienced, reputable, and honest remodeling contractor for an upcoming renovation at your home. We partner with elite contractors throughout the United States using a stringent qualification process that ensures only the truly outstanding companies join our team. Our members have a minimum of seven years of experience, have zero unresolved complaints, offer material and labor warranties, and be properly licensed and insured. We also require that our members are 100 percent committed to customer satisfaction, qualified by a third-party rating system. It's due to these strict guidelines that NAPAC has become the most trusted name in the home improvement industry.
Statistically, 30 percent of homeowners end up requiring a home improvement project be completed twice due to a contractor using faulty installation practices or products not designed to last. While consumers today have a wealth of information right at their fingertips, remodeling projects are still one of the leading purchases that generates complaints, according to the Better Business Bureau. At NAPAC, we aim to provide homeowners with contractors that have a verifiable track record for customer satisfaction. All of our members offer high-quality products that have been proven to have long-lasting durability, installed by certified craftsmen using top industry procedures. We guarantee that you won't be disappointed from the products or service our members provide.
NAPAC Helps Homeowners Find Reputable Remodeling Contractors for a Window Replacement, Siding Installation, Bathroom Remodel & More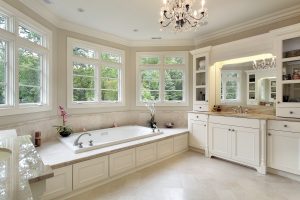 At NAPAC, our accredited contractors can complete a wide range of home improvement projects, whether you just need a simple window replacement or a whole-house remodel. Our contractors install replacement windows, siding, doors, flooring, gutters, roofing, insulation, sunrooms, screen rooms, patio covers, pergolas, and awnings. They also provide complete bathroom remodeling services by installing new bathtubs, showers, walk-in tubs, and tub and shower liners. They can even perform tub-to-shower conversions. And, if you need a kitchen remodel, our contractors can install new cabinets, flooring, kitchen islands, countertops, and more. In short, with a NAPAC-accredited dealer on your side, you'll have the dream home you've always wanted from contractors you can wholly trust.
Your remodeling project with a NAPAC dealer begins with a comprehensive consultation to discuss the project at hand. This representative will provide you with an exact quote for the project – not a vague estimate – that is guaranteed for one year from the consultation date. We'll also alert you to any and all time-sensitive promotions, including special financing plans. You'll receive an accurate timeline of the project, including a start and end date, and timely communication throughout the remodel to ensure you are never left in the dark.
Best of all, you'll receive comprehensive warranties to protect your investment – a labor warranty from the dealer and a product warranty from the manufacturer. You'll also receive exclusive guarantees from NAPAC: our "Performance" guarantee, as well as an "Assurance of Lowest Price" guarantee.
To speak to a NAPAC representative about receiving a free quote from a dealer, contact us today. We're pleased to partner with elite remodeling contractors throughout the United States who provide services for replacement windows, siding, bathrooms, kitchens, outdoor living, and more.