For Replacement Windows Installed by Honest Contractors, Turn to NAPAC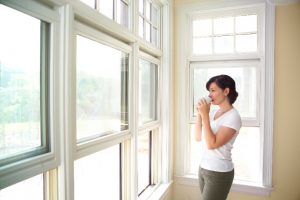 If you're looking for a well-qualified contractor who installs replacement windows, then allow the professionals at NAPAC to help. NAPAC, which stands for the National Association of Professionally Accredited Contractors, provides licensed and insured home remodeling contractors for homeowners throughout the United States. We hold our members to the highest standards because we believe our customers should only receive service they can depend on. Our members must have a minimum of seven years of experience, hold a 100 percent customer satisfaction rate, and provide complete labor and material guarantees, among other qualifications.
But providing top-notch service is only one piece of the puzzle. Truthfully, it doesn't matter how outstanding an installation is – if the windows aren't high quality, then they won't perform as you need them to and you may end up needing yet another replacement just a few years down the road. At NAPAC, the replacement windows our contractors install are energy efficient, highly durable, and beautiful. They will provide long-lasting performance at your home. Best of all, they are available in many great styles, such as:
Your replacement windows will be expertly installed by elite remodelers who have a proven track record for providing total customer satisfaction. The remodelers we partner with are professional and courteous, and you can trust they will provide a precise installation as well as respectful service.
To speak to a NAPAC representative about receiving a comprehensive quote for your replacement windows project, contact us today. Our free quotes are honest and exact and can provide a baseline comparison during your search for a remodeler.