For a Professional Siding Installation, Let NAPAC Help You Find a Reputable Contractor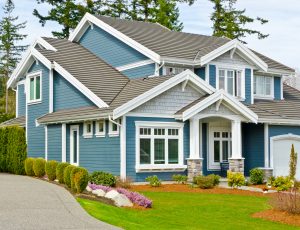 There may be many reasons why you want to replace the siding on your home. Perhaps it is not energy efficient enough, takes too much work to maintain, or is simply banged-up from decades of weather exposure. Whatever your reasons are, turn to the National Association of Professionally Accredited Contractors (NAPAC) to find a contractor you can trust to complete the job honestly and efficiently.
Our organization partners with select home improvement companies that have proven their excellence by meeting our stringent requirements. This means that the NAPAC contractor you hire for your siding project will:
Be licensed and insured
Have at least seven years of experience in the remodeling industry
Provide comprehensive warranties protecting the products they install and the labor they perform
Offer a complete quote for your project – not just a vague estimate
Install top-quality siding that is durable and can stand up to the elements, while also being incredibly beautiful and a wonderful complement to your home
Another benefit of choosing a NAPAC contractor for a siding installation is that they will provide you with a complete consultation that won't include any high-pressure sales tactics. Instead, they will sit down with you to discuss your needs and help you decide on the best option for your home. Our members install all of the most popular styles of siding, including vinyl, seamless, and fiber cement. During this consultation, they will also discuss the timeline for your project, so you are not left in the dark about your renovation.
Ready to get started? Contact NAPAC today and one of our friendly representatives can provide further information about our services, including how to receive your free quote for your siding project from a NAPAC-accredited contractor.