Professional Tub to Shower Conversion Provided by an Elite Contractor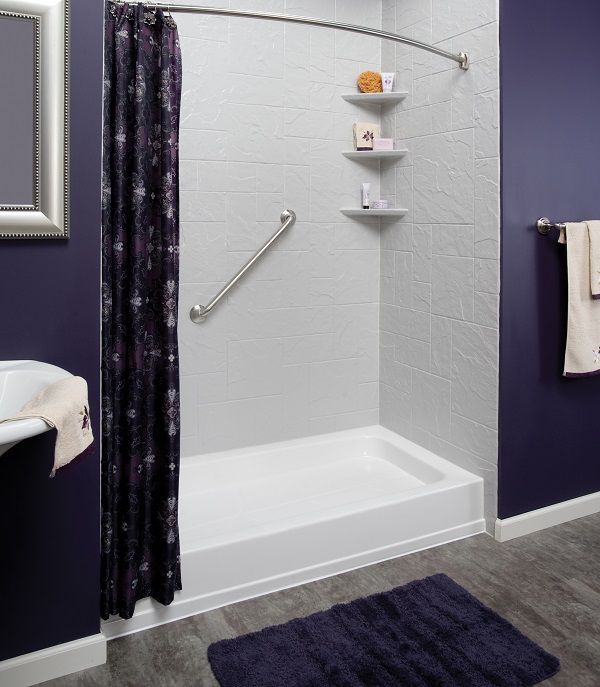 Choosing a tub to shower conversion is a great option if you are looking for a safe, modern, and more convenient bathing option. And when you are ready to find the perfect improvement company to perform the job, turn to NAPAC, the National Association of Accredited Contractors. We take the pain, stress, and worry out of searching for a dependable contractor by pairing you with an insured, experienced, specialized, and licensed contractor. All our contractors must adhere to our NAPAC Code of Conduct, have no unresolved customer complaints, and commit to providing nothing less than complete customer satisfaction.
Old bathtubs can often be outdated or infested with mildew or mold and can be dangerous if you have trouble stepping over high tub walls on to a slippery bathtub floor. But when you have a specialized NAPAC-associated contractor convert your bathtub into a beautiful, high-performance shower, you are guaranteed a bathroom product that is:
Low maintenance
Fade and crack resistant
Coated with anti-microbial protection to help prevent mold and mildew growth
Available in several threshold options, including no- and low-threshold, as well as various color, pattern, and texture varieties
Customers who choose to have their bathtub converted into a shower by a NAPAC-accredited contractor also have the option of enhancing their new shower with safety features and accessories, including soap dishes, seating, grab bars, caddies, and slip resistant flooring. Best of all, your new shower will be guaranteed for as long as you own your home and protected by at least a three-year labor warranty for added peace of mind.
Contact NAPAC today to be paired with a contractor who can perform a tub to shower conversion in your home. After scheduling a consultation, one of our contractors will provide you with a free quote that will be in effect for a year from the date of the consultation.