Walk in Tubs Installed by an Elite NAPAC-Accredited Contractor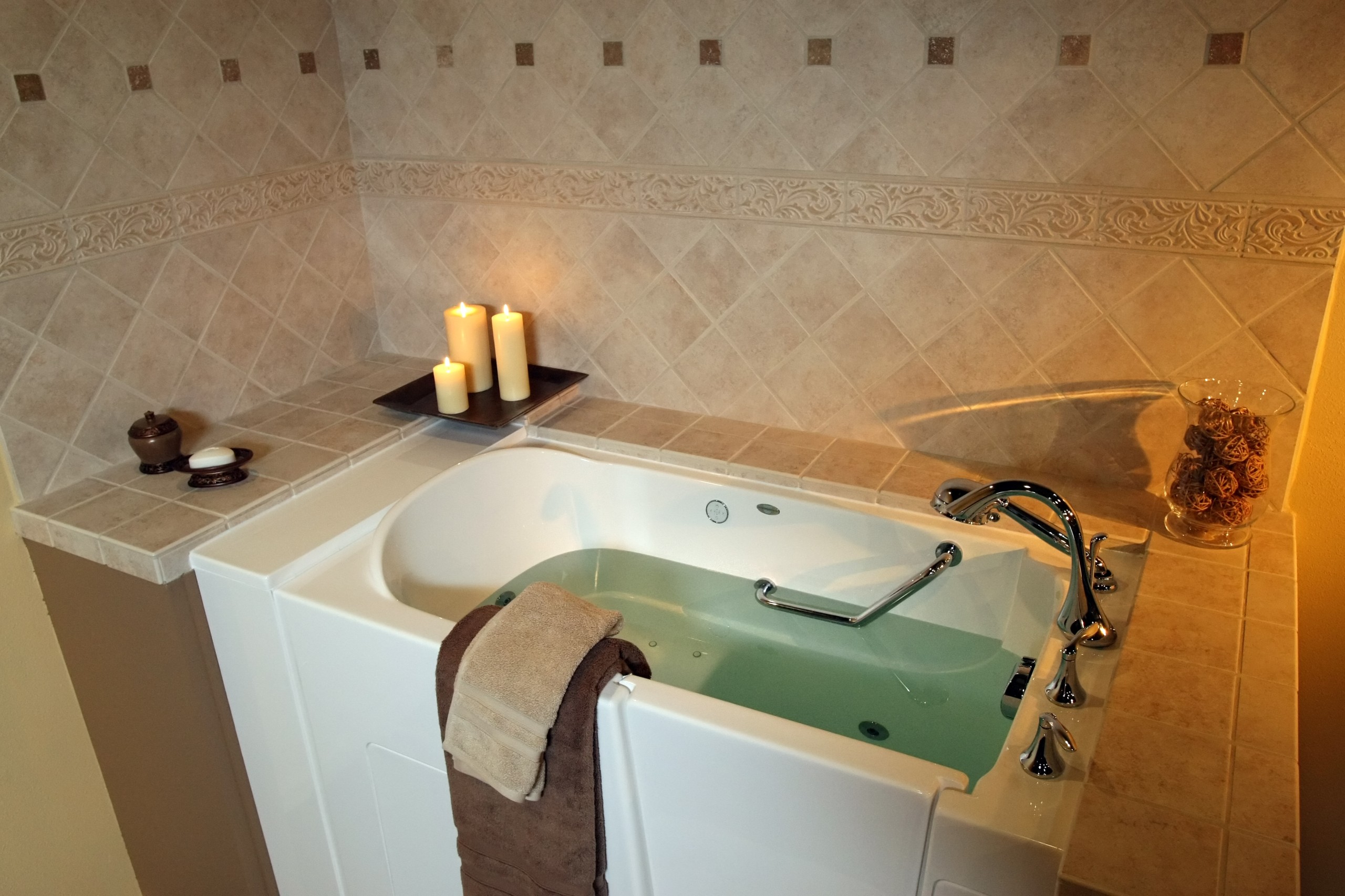 Walk in tubs are the perfect option for homeowners looking to bathe safer and more comfortably. Unlike most other bathtubs, walk in bathtubs have a leak-proof door that allows for easier access in and out of the tub, hydrotherapy jets for a deep and relaxing clean, and a handheld showerhead for added accessibility. These walk in tubs can also be equipped with many safety features, including grab bars and slip resistant flooring, so homeowners can find the relief and independence they would like for their bath time experience.
Homeowners who are ready to invest in a walk in tub can turn to NAPAC, the National Association of Professionally Accredited Contractors, to help them find the right contractor to install their tub. At NAPAC, we do not trust just any contractor to perform your home improvement project. All of our affiliated contractors must follow our strict professional standards. Any home improvement company that is assigned to your project will have a minimum of seven years of experience, is licensed and insured, and has no unresolved consumer complaints. Additionally, the contractor must be specialized, not a jack-of-all-trades, so we can ensure that they have the knowhow to perfectly install walk in tubs. All homeowners can also expect their tub to be:
Easy to clean and maintain year after year
Resistant to mold and mildew growth
Resistant to peeling, fading, staining, chipping, and cracking
Guaranteed for as long as you own your home
Furthermore, we want to make sure that any homeowner who hires a NAPAC contractor feels comfortable and secure in their investment. That is why we also offer a "Performance for Life" guarantee and an "Assurance of Lowest Price" guarantee. We promise that within 30 days of purchase, if the customer finds the same quality materials and labor as well as guarantees as our NAPAC contractor for a more affordable price, we will reimburse you the difference plus $1,000.
To learn more about the benefits of walk in tubs and how to hire a NAPAC contractor, contact us today.