NAPAC Provides Honest, Reliable Contractors for Homeowners across the United States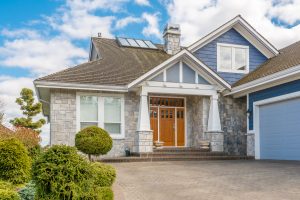 NAPAC stands for the National Association of Professionally Accredited Contractors, and we founded our organization to provide homeowners with elite remodeling contractors who have a verifiable track record for customer satisfaction. Did you know that, statistically, 30 percent of homeowners end up having a home improvement project done at least twice? This is due to hiring contractors who provide lousy products or use faulty installation techniques. Instead of relying on a contractor that may just be a part-time handyman and not an experienced remodeler, turn to NAPAC to find contractors in your area that provide honest, customer-centric service.
To become a NAPAC-accredited contractor, businesses must meet select criteria that ensures they will provide the type of outstanding service we require. We're not looking for just good companies, but for exceptional ones. Here are some of the qualifications our members must meet:
Having a minimum of seven years of experience
Boasting a commitment to 100 percent customer satisfaction using a third-party rating system
Being properly licensed and insured
Providing complete labor and material guidelines
Having no unresolved complaints
Being a specialty remodeler by project – not simply a jack-of-all-trades
Our NAPAC members can provide installation services for a variety of home remodeling products, whether you're looking for new replacement windows, energy-efficient siding, bathroom remodeling, kitchen remodeling, or outdoor living additions. We also install entry and patio doors, roofs, gutters, flooring, and insulation.
Plus, when you work with a NAPAC contractor for a home improvement project, you can feel good knowing your investment will have warranties protecting the parts and the labor, as well as NAPAC's "Performance" guarantee.
If you'd like to speak to a NAPAC representative to receive an honest quote for your home improvement project, contact us today and we'll put you in touch with a NAPAC-accredited contractor to get the process started.