Bathroom Vanities Installed by a Qualified NAPAC Contractor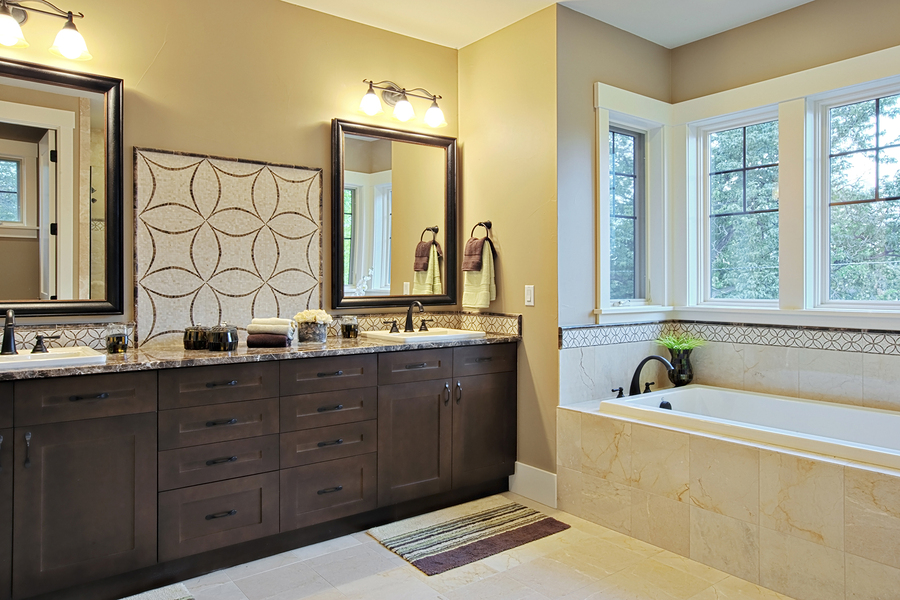 Bathroom vanities are an integral part of any bathroom. Vanities are a perfect place to store all your bathroom necessities and can be equipped with dual sinks as well as many cabinets and drawers that can make sharing a bathroom more comfortable and accessible. But if you have ever tried looking for a credible contractor to install a new bathroom vanity or vanities in your home, you will notice that the number of contractors to choose from in your area can be just as numerous as the benefits of having a vanity installed.
If you would like to avoid the strain and time it takes to weed through all the seemingly reliable contractors in your area, call on NAPAC. NAPAC, the National Association of Professionally Accredited Contractors, can find you the perfect experienced, licensed, specialized, and insured contractor to complete your home improvement job. Our members know that when it comes to bathroom vanities, there are an abundance of options to choose from. We make sure that whatever contractor we pair with your project has at least seven years of experience in the industry and is equipped to install any vanity type, including:
Pedestal sinks
Free standing bathroom vanities
Wall mounted sinks
Vessel sinks and vanities
Under-mount sinks
Vanity cabinets
Additionally, when you hire a NAPAC contractor, you will be provided with a "Performance for Life" guarantee as well as an "Assurance of Lowest Price" guarantee. This guarantee states that if within 30 days of signing with a NAPAC contractor you find another company that can provide the same quality of service, materials, and labor as your NAPAC contractor for a cheaper price, you will be refunded the difference and given $1,000 for your inconvenience.
To learn more about having a bathroom vanity or vanities installed in your home by a NAPAC contractor, contact us today.